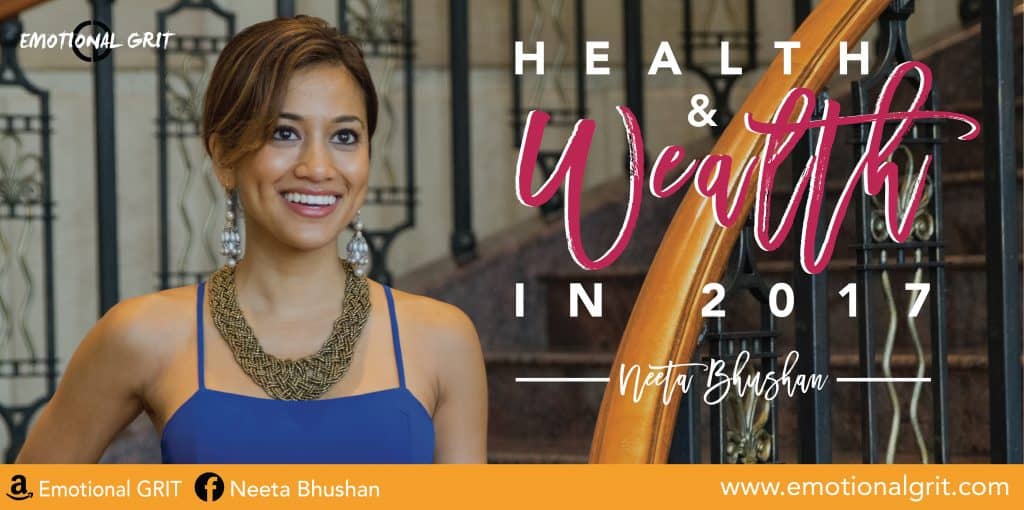 17 Jan

Health & Wealth in 2017

Hello there beauties!! Here we are 2017… A couple weeks in! How are YOU feeling? If you are fully ready for your best year, join me and let's get committed together. Let's focus on health and wealth for a minute. Think about what those words mean to you.

You've got to do what you are willing to do to get the results YOU DESIRE to achieve health and wealth in 2017. Some of you may be tired, sluggish and sick of setting your intentions but if you truly want a massive difference this year, the big leap, the internal strength, the resilience for your stress management then let's get started and do the work together.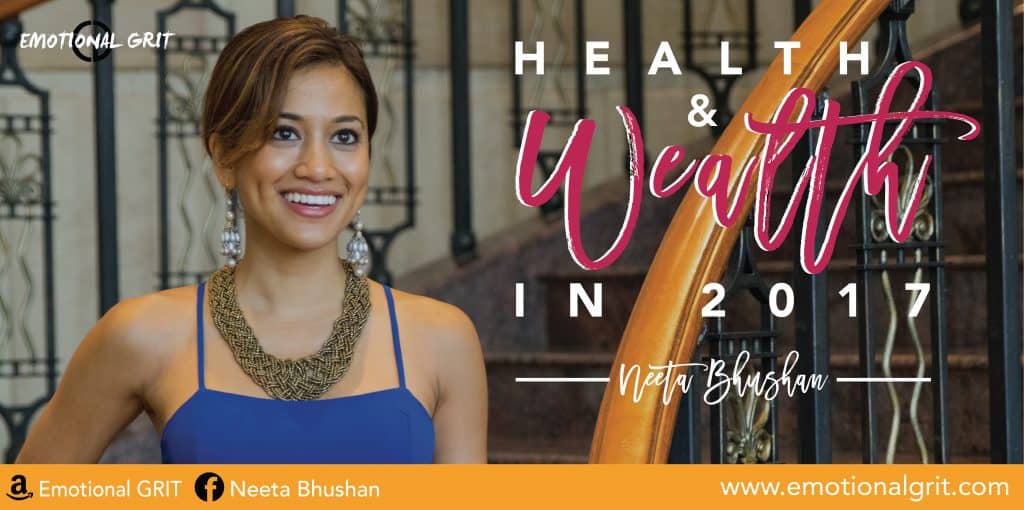 Honestly think about what the words health and wealth mean to you…be authentic and true to yourself, whatever that means for you.  No judgment. Once you can clearly identify and define the meaning of those words, you can begin to put an action place into place. Start with one – health or wealth. Create small, achievable goals and then set deadlines for yourself. For example, if your goal is to save more money this year, set up an automatic withdrawal into a savings account! If your goal is to learn to meditate, start today! Don't wait to put these into motion.
As you begin to start checking off items on your health and wealth to-do list, you will begin to see how these goals can be interchangeable. Health and wealth have a deep and emotional connection. When things in your life begin to line up, they naturally manifest themselves into amazing things. You will start you AMAZE yourself!
To recap, identify and define what health and wealth mean to you. Set goals, create a timeline for yourself and GO! I am excited to hear what you accomplish!
Go to http://www.emotionalgrit.com for more details on how you can learn more about self-development and listen to free audible Emotional Grit book here http://amzn.to/2iZcciZ
With Gratitude,