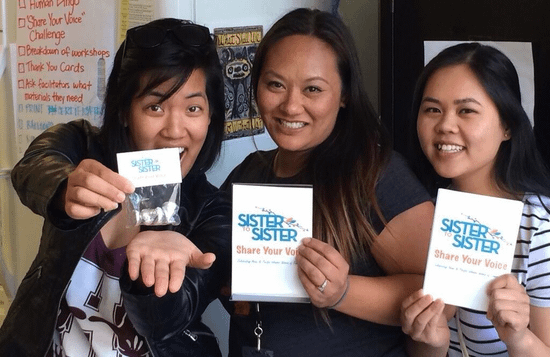 01 Apr

Keynote at SISTER-To-SISTER
150 young women from San Jose schools will participate in a day of activities to build confidence, spark inspiration, and celebrate culture.
---
I am very excited and honored to share that I will be the keynote speaker at the SISTER-To-SISTER Leadership Conference this year.
For two decades, Asian American Recovery Services has provided a unique experience for young women from San Jose high schools. These young women are able to spend a day sharing their experiences and celebrating Asian and Pacific Islander culture.
On April 30th, 2015, the 20th annual SISTER-to- SISTER Leadership Conference will build confidence and spark inspiration for 150 young women. The day will be filled with workshops, activities, and speakers that directly address issues that affect them today.
The theme for this year's conference is "Life is but a dream."
If you'd like to participate in this wonderful event, they're still looking for sponsors for each of the attendees. Every $100 gift sponsors one young woman's full-day experience, including transportation, meals, and programming. You can make a donation on their Razoo site here.