16 Dec

WHAT I LEARNED FROM FALLING THIS YEAR

This year has been wildly extraordinary. Emotional GRIT has been off the charts all around the world, from Bangkok to Belgium, Dubai to Dallas. The emotional health discussion, and your own mental well-being is gaining traction.

Good for you, taking the first steps to PUT YOU first.

When I did that earlier this year back in January- and I vowed that I would open myself to relationships.

Something profound happened.

I fell in love.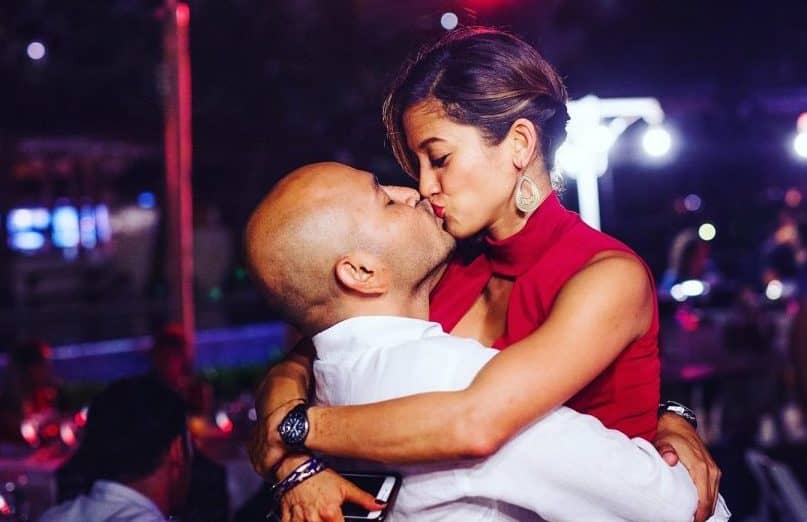 And here's the story:
3 years ago… attending @afestbymindvalley would lead me to meet my soul love partner- and that would take me on an explosive, exponential road that has forever changed my life, healed my heart, and opened up my eyes to what's possible in human relationships- and in the world.
This event would lead me to experience bliss, fulfillment, and love at a much deeper level opening my eyes to broader vision of what a global citizen would mean- with A-fest laying the groundwork and foundation of who I am today- a little cheesy, yes but 110% #truth
I met this human, Ajit at #A-fest back in 2013, as the seeds of us as humans were planted- we didn't speak, in fact I didn't even get introduced to him.
in 2015- the love of #Afest global community would send me on further exploration, and a few trips to #Malaysia would change the course, direction, and trajectory of my life.
I'll be honest,
Being vulnerable in relationship isn't easy- and for an ultra driven, overachieving human like me- it's hella scary (#truth). and yep, happens to be what I teach.
Our first encounter was, "I'm sorry I just don't go for Indian men"- (my stonewalling, was exactly what the universe brought to me: the right man to teach me how to love deeply and learn immensely how to be vulnerable). Yet it has been the most courageous heart opener for me.
I encourage each of you- love is possible, when you let your guard down, be open to BEING loved, and being fully vulnerable to allow the few special ones in, to play and show you what love can truly be.
Isn't it when the best parts of yourself come alive? ✨💗✨Yes, during relationships. And no book, business, course, guru, or video can teach that. It needs to be experienced, going all in, 😵 fully deep- no matter what.
You deserve to play at THAT level…
Cheers, to growth, experiences and the fullness of life- if you have the courage to take advantage of it…
All my best,
Neeta
P.S. if you are looking to invest in YOURSELF, build your Emotional GRIT, carve out massive balance and change in your life in 2017. Then I invite you to THRIVE, with me personally for 6 weeks, only taking serious applicants ready to heal their past and chart forward massive results for the future in a live global weekly training immersion.