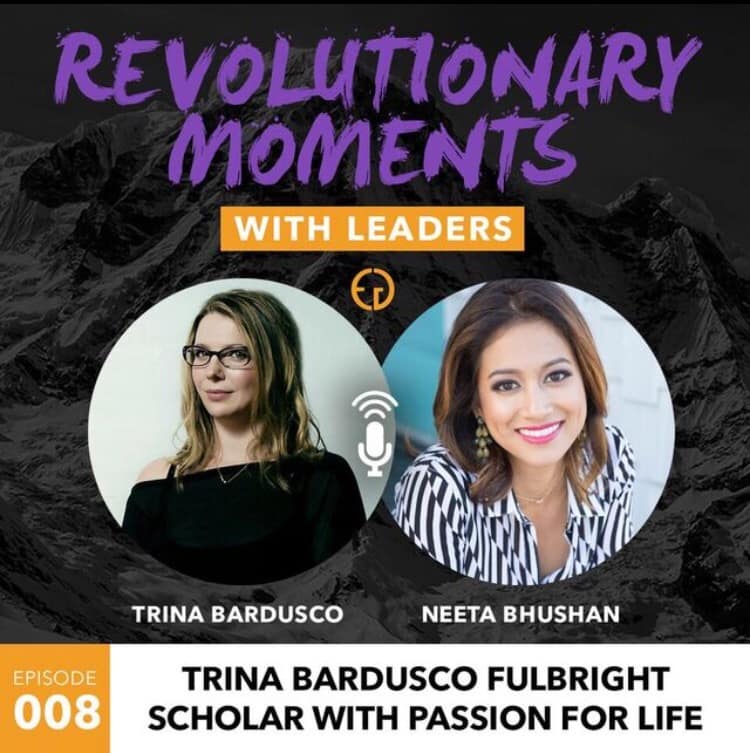 17 Jan

Trina Bardusco: Fulbright Scholar With Passion For Life

It's #TuesdayHangs with #RevolutionaryLeadership leader Trina Bardusco http://bit.ly/2jOZ7ZE where she shares her experience growing people's #confidence and #connection through sharing and speaking languages! Listen how she handles vast background of people to talk and share their experiences and be open to growing and inspiring the world about #immigrants, #beauty, #careers, #women and so much more! 💪🏻💪🏻💪🏻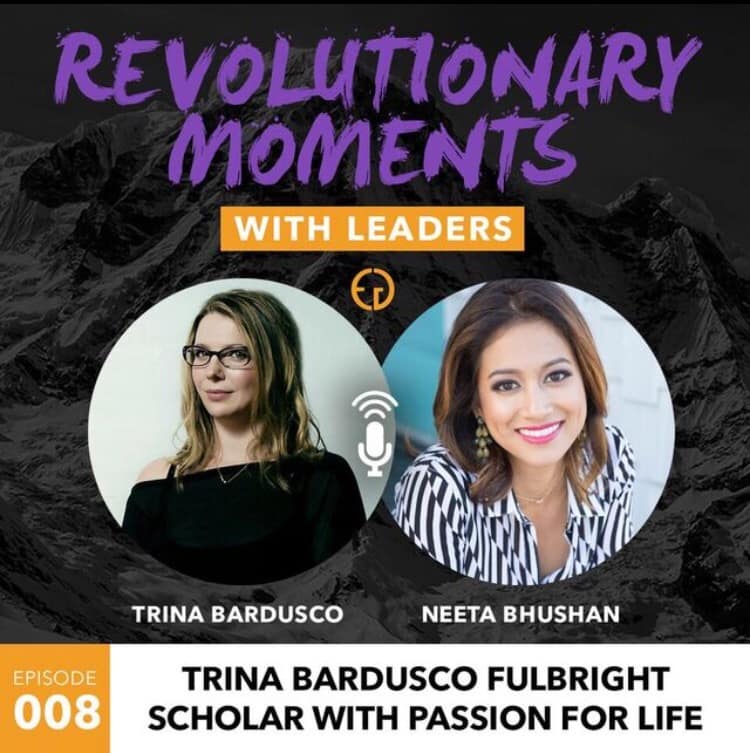 You can listen from your Podcast too! Just search Revolutionary Leadership Ep008 and download to enjoy mobile listening!
Let's grow with #EmotionalGrit to build better community!